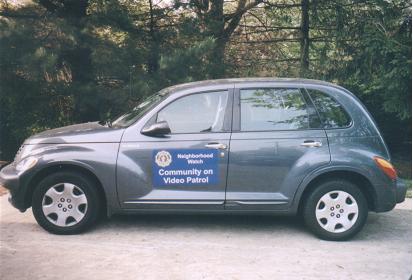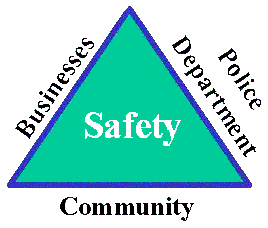 Clay Street Public Safety Team
The goal of the Clay Street Public Safety Team is to eliminate illegal drug activity from, as well as to address other public safety issues in, the Clay Street area. The team consists of residents from the Greater Clay Street Community, the Housing Authority of the City of Annapolis, the Annapolis Police Department, and the City's Department of Planning and Zoning, and the Stanton Community Center.

The team meets weekly at the Stanton Community Center to formulate tactical and strategic directions. One of the tenets of the Team is to build strong community support and involvement. This is done through the teams sponsorship of a Community Neighborhood Watch that meets monthly. The Team has also solicited the participation of local businesses.

The combination the Team has employed to accomplish it's goal is; Drug Elimination, Drug Prevention, and Drug Treatment. The Housing Authority, at the request of the Team and using a Community Legacy Grant, has improved lighting in key areas. They have also installed fences to limit access by drug dealers to certain areas and to provide a more safe and secure space for children to play.

Other techniques to fight drug activity have included the use of Internet Enabled Cameras, as well as a program that brings Neighborhood Watch to the streets. This program called Community On Video Patrol, uses citizens in vehicles to patrol the community and report any suspicious activity.


DRUG PREVENTION:
To prevent drug addiction, the Clay Street Public Safety Team endorses sponsorship and involvement with groups such as the
Stanton Center Coalition for a Drug Free Annapolis
and the
Neet N' Klean Boys & Girls Club
.
DRUG TREATMENT:
For those that are involved with drugs but desire to make a change, the Team is exploring ways in which long-term treatment could be available to such individuals on an immediate basis.
The NEAT N'KLEAN BOYS AND GIRLS CLUB:
Young students in the Neet N' Klean boys and girls club are assisted with school supplies and homework. They are also taken on field trips to educate them about their past as African-Americans. They have been exposed to the dark periods of Slavery and made aware of their proud Black Heritage. Their participation in the boys and girls club have been one of Education and Entertainment. They are led by a no-nonsense leader who has the patience of an Angel. The parents know their kids are in good-hands.
The Clay Street Public Safety Team.